Certified by Apple and CompTIA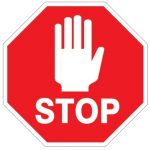 VERY IMPORTANT INFORMATION FOR YOU TO KNOW
BEFORE BRINGING YOUR COMPUTER OR PHONE FOR REPAIR MAKE SURE YOU HAVE A FULL SYSTEM OR DATA BACKUP. SAN FRANCISCO BAY COMPUTER SERVICES IS NOT RESPONSIBLE FOR ANY DATA LOSS.
IF YOUR REQUEST IS FOR DATA BACKUP OR RECOVERY SERVICES WE WILL FIND THE BEST SOLUTION FOR YOU.
WE OFFER 30 DAYS FULL WARRANTY ON ANY JOB WE COMPLETE. A SIMPLE PHONE CALL WILL NOT INTERRUPT THE EXPIRATION DATE OF THE WARRANTY.
---
What to do if your computer won't work

We strive to keep us as a high rated Company!
We always appreciate your 5 stars feedbacks on Google, Facebook, Yelp. Believe us, we do all as we can to get your system working 100% good; and we do understand that sometimes inconveniences happen when working with technology. We do our best to get all the parts from reliable vendors; trying to buy only original parts; brand new ones then we can provide high quality services and warranty.
General Labor
$90 - $120
COST FOR PARTS ARE NOT INCLUDED
Starting $45
COST FOR PARTS ARE NOT INCLUDED
dATA RECOVERY
$140 - $ 250
DEPEND ON THE DAMAGE